We offer the following midwifery and homebirth services for central Vermont.

Naturopathic Midwifery Care
Water birth including birth tub purchases/rentals
Complete prenatal and postnatal care
Onsite nutritionist, health coach, social worker and acupuncturist
Labor and delivery
Newborn hearing screenings
Fertility counseling
Laboratory work
24 hour on call service
Complete newborn exams and screenings
Well woman and pediatric care
Contraception counseling
Lactation consulting and Breastfeeding support
Acupuncture/Chinese Medicine
VBAC (Vaginal Births after Cesarean)
Childbirth Education Classes
Water birth
If your birth plan includes a water birth, we are highly experienced and recognize the many advantages of water.  Often referred to as the "midwife's epidural", the freedom of movement and relaxation that the water provides has a calming effect on the laboring woman thus easing the intensity of labor.  Water birth is a safe, gentle way for babies to transition from the watery uterine environment to a warm birthtub.  We offer La Bassine birthtubs for a minimal rental fee.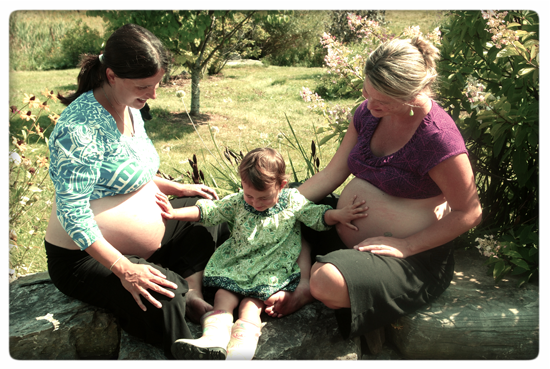 Prenatal Care
You will be in the care of two midwives for your prenatal visits which follow the same schedule of traditional obstetric appointments.  Each appointment is an hour long to establish a trusting relationship with your midwives and offers a relaxed opportunity to ask questions.   We recognize that each trimester presents an opportunity for balance and prevention, as unique symptoms arise that can be treated safely through natural measures.  While in our care we will ensure that you are getting the proper nutrition and nutrients that you and your baby require; reducing stress through the correct amount of exercise and rest; properly avoiding environmental toxins and food contaminants; preparing for an optimal labor and delivery through proper alignment and a balanced hormonal profile; taking precautions to prevent childhood allergies and more. You will receive expert advice from a Naturopathic and Chinese medical perspective as we support you to have the healthiest pregnancy possible.  We perform physical exams, lab work and referrals for ultrasound when necessary.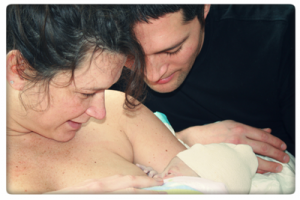 Labor and Delivery
Moms and families are active participants in their experience as they choose their surroundings, support team and comfort measures. We monitor the mother and baby during labor and offer natural pain relief options including acupuncture, herbal and homeopathic remedies, and water birth. You will be closely attended by two midwives as well as skilled apprentices for your birth.
Postpartum Care
We recognize the challenges and needs of the new family in the early postpartum period. The initial post-natal exams are conducted without separating mom and baby to ensure they get the bonding time they need. Early breastfeeding is encouraged and guidance is provided to ensure the best start in life.  To help ease the transition of the postpartum period, we come to your home for the 24-hour and the 3-4 day visits.
Newborn Parent Support
We are on-call for you and your baby 24/7 to answer any questions or concerns you may be having during the six-week postpartum period.
Holistic Pediatrics
After receiving thorough, compassionate care through your pregnancy and birth it is only natural to continue with the same quality healthcare for your newborn.  Dr. Martin considers the mother and baby's health to be interconnected during the first year of life and can therefore address the health issues of both mom and baby in the same visit.
By creating a trusting and therapeutic relationship with each baby, child and adult we empower families to live a healthy and fulfilling existence.  Support your child's path to wellness and schedule an initial consultation today.