Integrative Midwifery Care
The practitioners at Vermont Natural Family Health offer a unique approach to midwifery in Vermont. They provide integrative care by artfully blending traditional midwifery practices of Naturopathic and Chinese medicine. Additionally, Vermont Natural Family Health extends a holistic scope of practice beyond midwifery by offering continuity of care from pre-conception, through the childbearing years, and into pediatric and general family health.
As a naturopathic primary care physician and midwife, Dr. Martin is uniquely qualified to treat common conditions that arise in pregnancy, birth, and the post-partum period by employing natural remedies and acupuncture. Through her specialty in pediatrics she provides healthy foundations for childhood development by counseling in nutrition, vaccinations, restorative sleep patterns, and the introduction of solid foods.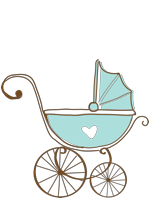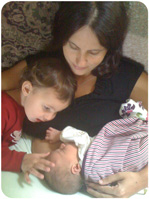 The practice is founded on the belief that birth is a natural physiological process and that home birth is a safe option for healthy women. A midwife-client partnership is based on trust, education and informed choice.  We strive to support families while they recognize their individual abilities to cope successfully with the challenge of labor, birth and parenting and encourage them to be active participants in their experience.
It is our mission to provide you and your baby with the optimum holistic midwifery care possible.  Call to schedule your free initial consultation with our midwives today.