Katina Martin, ND, LAc, MSOM, midwife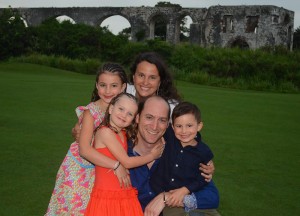 Naturopathic Primary Care; Salisbury and Burlington, Vermont; Naturopathic Doctor; Midwife; Acupuncturist, Holistic Pediatrics, Naturopathic Pediatrics
Dr. Martin, a Northern Maine native, completed her premedical studies at Bowdoin College.  She then earned her doctorate in Naturopathic Medicine and a Masters of Science in Oriental Medicine from the National College of Naturopathic Medicine, a six-year, nationally accredited medical school in Portland, Oregon.  After obtaining these degrees, she received additional clinical training in natural childbirth and earned her certification in midwifery.  Her training allows her to provide complete care for the entire family from birth and beyond.  Dr. Martin is passionate about providing preventative, natural healthcare to Vermont families.  She is the mother of three lively children and resides on a small, organic family farm in Salisbury, Vermont.  Dr. Martin is licensed by the state of Vermont to practice naturopathic medicine, midwifery, and acupuncture.
Dr. Maria Cronyn, ND
Naturopathic Primary Care: Burlington, Vermont
Dr. Maria Cronyn graduated from Southwest College of Naturopathic Medicine in 1999. With a focus on homeopathy, Dr. Cronyn became a Diplomat of the Homeopathic Association of Naturopathic Physicians. After practicing primarily in New York and Southern Ontario Canada, Dr. Cronyn now moved to Vermont to join Vermont Natural Family Health. As of September 5th, 2017, Dr. Cronyn will be seeing patients at our Burlington VT clinic.
Dr. Cronyn has accrued years of experience and wisdom in treating patients using naturopathic medicine in new and innovative ways to treat patients including IV therapy, nutrigenomics, scientific methods of homeopathy and, mistletoe therapy for cancer. Dr. Cronyn has extensive experience in Neurology and Counseling for PTSD and coupling Homeopathy with issues of the brain and nervous system. Having specialized for years in Autism and pediatrics, expanding her treatments and expertise to other neurological conditions was natural for Dr. Cronyn. She is committed to developing the use of Homeopathy in Psychotherapy and Counseling for PTSD, other trauma, mental health issues, family crisis, and addiction.