Katina Martin, ND, LAc, MSOM, midwife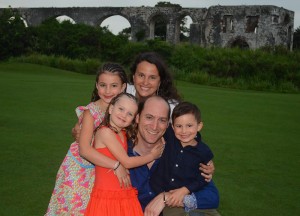 Naturopathic Primary Care; Salisbury and Burlington, Vermont; Naturopathic Doctor; Midwife; Acupuncturist, Holistic Pediatrics, Naturopathic Pediatrics
Dr. Martin, a Northern Maine native, completed her premedical studies at Bowdoin College.  She then earned her doctorate in Naturopathic Medicine and a Masters of Science in Oriental Medicine from the National College of Naturopathic Medicine, a six-year, nationally accredited medical school in Portland, Oregon.  After obtaining these degrees, she received additional clinical training in natural childbirth and earned her certification in midwifery.  Her training allows her to provide complete care for the entire family from birth and beyond.  Dr. Martin is passionate about providing preventative, natural healthcare to Vermont families.  She is the mother of three lively children and resides on a small, organic family farm in Salisbury, Vermont.  Dr. Martin is licensed by the state of Vermont to practice naturopathic medicine, midwifery, and acupuncture.

Sarah e Wylie, ND, midwife, Certified Practitioner & Instructor of the Arvigo Techniques of Maya Abdominal Therapy (AT-MAT™)
Naturopathic Doctor; Holistic Pediatrics; Natural Fertility; Cranial-Sacral Therapy; Burlington, Vermont; Charlotte,Vermont
Dr. Wylie is a licensed Naturopathic Doctor in the states of Oregon and Vermont, certified to attend homebirths. She uses her skills in midwifery to treat women with healthy as well as complicated pregnancies through her specialty in the Arvigo Technique of Maya Abdominal Therapy. She employs this technique to prepare women for childbirth, physically and emotionally while promoting healthy reproductive function. After birth, the techniques help women heal the pelvic and abdominal areas by preventing scar tissue formation and prolapse. Babies can receive treatments from Dr. Wylie after birth with cranial-sacral therapy and other intuitive healing practices.
Dr. Wylie employs a combination of herbal medicine, home health care practices, diet and supplementary nutrition to determine and address the source of illness. Specializing in fertility treatment, Dr. Wylie is passionate about helping women conceive whether implementing a holistic approach or as a complement to conventional reproductive medicine.

Apprentices
We have two apprentices that work along with us when providing Midwifery services. They assist us throughout your prenatal and postpartum care as well as at your birth.